Biography

Peter - 8 Years Old


Peter Michael Wingfield was born September 5, 1962 in Cardiff, Wales. He grew up in the Grangetown community and was a good student who enjoyed athletics, music, outdoor activities, and drama. At age fifteen he was the Welsh National Trampoline champion. In 1980 he spent his summer break at the National Youth Theatre of Wales where he discovered the sense of camaraderie and belonging that characterize truly outstanding acting troupes. His four-week stint with this youth theatre changed him in ways he didn't fully appreciate at the time; but which were to have a lasting impact.
During his college years he performed in and produced a variety of plays, which included playing the lead role of Dr. Frank-n-Furter in The Rocky Horror Picture Show.
In 1982 he began medical training at the prestigious St. Bartholomew's Medical Hospital in London. His time, however, was not devoted solely to the study of medicine; he continued his involvement with the theatre. Shortly before completing his fifth and final year at St. Bartholomew's in 1987, Peter realized that the practice of modern medicine was not for him. One month before he was due to graduate, he made the decision to leave medical school and pursue acting as a full-time career.
His Career Begins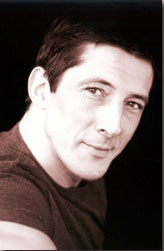 Peter began his formal acting training at the Guildhall School of Music and Drama in London, ironically located just across the street from St. Bart's Hospital in London. While his talents and abilities earned him some scholarships, he also had to work at various odd jobs. His training at school covered the range of an actor's repertoire, including voice, movement, stage fighting, and the acting skills necessary to be successful in arenas ranging from radio to mime. Peter was chosen in 1990 to compete for the BBC's Carleton Hobbs Award for radio, which he won.
In 1990, shortly after leaving drama school, he landed his first television acting part as a taxi driver in the movie Antonia and Jane. His qualification that led to his selection for the part: he knew how to drive.
Peter later became a British television staple and starred in numerous productions including his role as Tom Kirby in the Granada Television series Noah's Ark. In addition to film and stage, for two years in the mid-1990s, Peter played the "deliciously despicable" Simon Pemberton on the long running BBC radio drama The Archers.
Peter as Methos in Highlander
A large international audience came to know and love him as Methos, the oldest living Immortal on Highlander: The Series. Filming the series also brought him to live in Canada where he met his wife, Carolyn. Since that show ended Peter has appeared in numerous North American television productions for both Canadian and United States companies. He has appeared in the television movies: Miss Texas, The Wedding Dress, Halloweentown II: Kalabar's Revenge, and the Miracle of the Cards for which he was nominated for a Gemini award. In recent years he has appeared in the television series: 24, Sanctuary, Queen of Swords, Smallville, Touching Evil, Bliss, The Dead Zone, Just Cause, The Chris Isaak Show, The Collector, Andromeda, Dalziel and Pascoe, and others.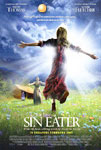 The Last Sin Eater
Peter has appeared in the feature films X2: X-Men United, Highlander: Endgame (reprising the role of Methos), The Edge of Madness, Baby Genius 2, Uncovered, Catwoman, and the latest Highlander movie The Source. In 2006, he played the title role in The Last Sin Eater directed by Michael Landon Jr. for Fox Faith Pictures.
In the summer of 2006, Peter returned to the UK for one year to join the cast of the popular medical drama Holby City as Surgical Consultant Daniel Clifford.
In 2008, Peter reprised his favorite role as Highlander's Methos in an arc of scenes written by David Abramowitz in a made-for-DVD release.
Although officially "retired" as a Trampoline National Champion, Peter is still a focused athlete. He holds an Advanced Level Stage fighting certificate, runs as often as his schedule allows and hopes to someday meet his personal goal of running a sub-three-hour marathon. He only needs to shorten his time by one minute and 28 seconds. Peter has also mentioned wanting to qualify one day for the Boston Marathon. We have no doubt he will.
Peter and his wife have a son.