Letters, Gifts and Autographs
Gifts
Often fans want to give a gift to Peter. While he appreciates this generosity, he has asked that, in lieu of gifts, people make a contribution to the Wingfield Family's designated charity which is supported through Project Edan. Click here for information on Project Edan.

If you would like to give Peter a present of some sort, please note that the PWFC cannot forward packages to him. We ask that you bring it to a convention and pass it along there.
Request an Autograph
Due to the expenses associated with printing and mailing autographs and the change in Peter's career, the PWFC will no longer be sending free autographed photos. If you would like an autograph, you have two options:
1) You may download a free autographed photo of Peter from here. This is signed by Peter, but is a reproduced image rather than an actual signature.
2) You may order a signed postcard size photo for $5 (US). The photo is the same as the download one, but is actually signed by Peter. The $5 covers the costs for us to print and mail these out.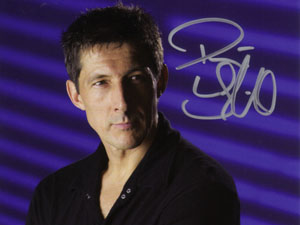 Order one 4x6 signed postcard photo of Peter Wingfield