Marathon Background
On May 26, 2013, Peter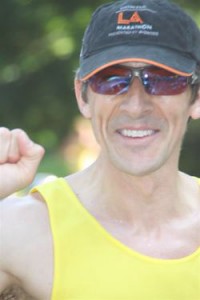 Wingfield and members of the University of Vermont, College of Medicine Marathon Team will be participating in the 25 Annual Keybank Vermont City Marathon and Relay. They will be joining with Fletcher Allen and Vermont Cancer Center Marathon Teams to raise funds and awareness for the VCC's Steps to Wellness program.
Our Mission Statement
To promote unity and wellness amongst our class while engaging friends, family and community members in the support of Steps to Wellness, a medically based rehabilitation and research program that serves the unique needs of Cancer Survivors.
If you would like to make a donation to support Peter in the Marathon, please use the PayPal button below and PWFC will then make a donation to the program in Peter's name.
Steps to Wellness
Steps to Wellness, helps survivors maintain function during initial oncology therapy and provides a pathway toward improved fitness and quality of life after initial therapy. The program includes a physical therapy evaluation, medical assessment, individualized exercise prescription, education and the collection of physiologic and psychological measures to evaluate and improve the program. This research will enhance understanding of the potential benefits of rehabilitation for cancer survivors.
Team Fletcher Allen
Team Fletcher Allen consists of about 100 runners whose goal is to "better their health and the health of our community." The team is made up of relay and individual marathoners.
Team Fletcher Allen is part of Keybank Vermont City Marathon's "Miles for A Mission" program. They require each runner to raise a minimum of $300. The goal is for Fletcher Allen to provide exceptional care to all members of the community and foster the next generation of caregivers at the University of Vermont College of Medicine.
Related Web Sites